Your Partner in Spreading Optimism
One Gourmet Cookie at a Time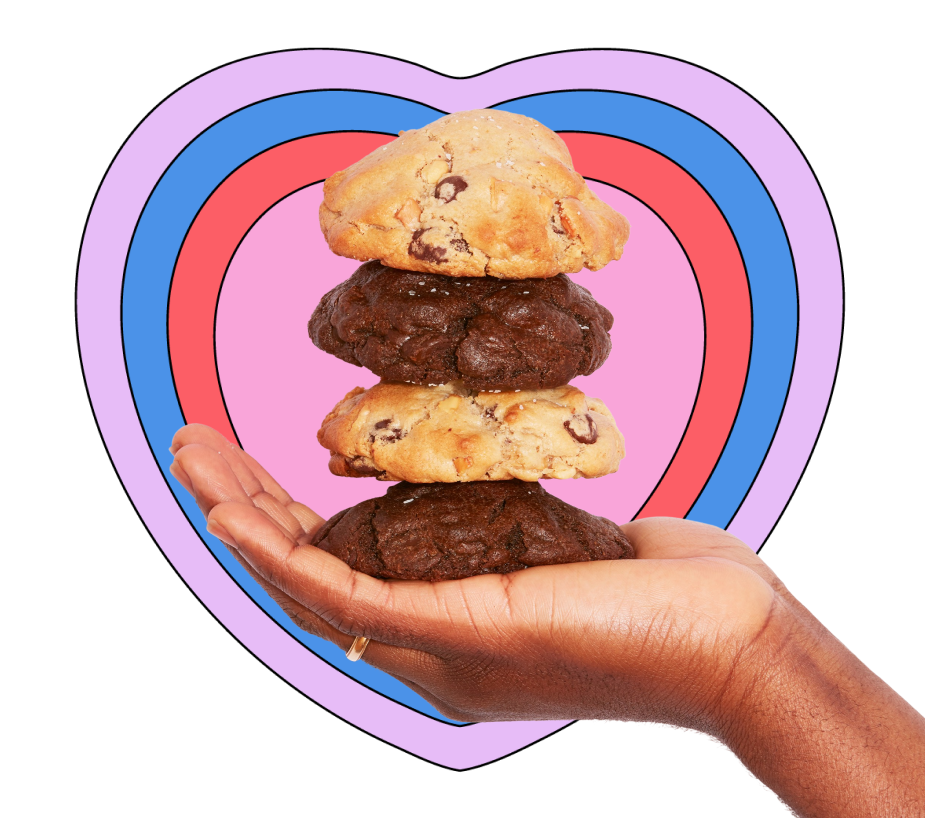 Baked Fresh
Nationwide Shipping
Giving Back
Awakening the Defiant Optimist in Everyone
Baking With Purpose: Spreading Hope and Joy, One Gourmet Cookie at a Time
In 2020, the world paused. Today, we're on a mission to rejuvenate it through the simple yet powerful act of baking. At Love You Cookie, every batch we bake is more than just a delicious treat—it's a statement of love and a spark of hope.

We believe in the power of simple ingredients to awaken the Defiant Optimist™ in all of us. But our commitment doesn't stop at the oven door. We're passionate about going beyond gourmet cookie creation, channeling our efforts into providing free mental health and wellness resources to BIPOC and immigrants in our community.

Because when we say "I love you," we mean it—each cookie is a step toward a more hopeful, joyful world. Join us in making a difference, one gourmet cookie at a time.

Make a tax-deductible donation to help provide free therapy + wellness resources to our immigrant and BIPOC communities.