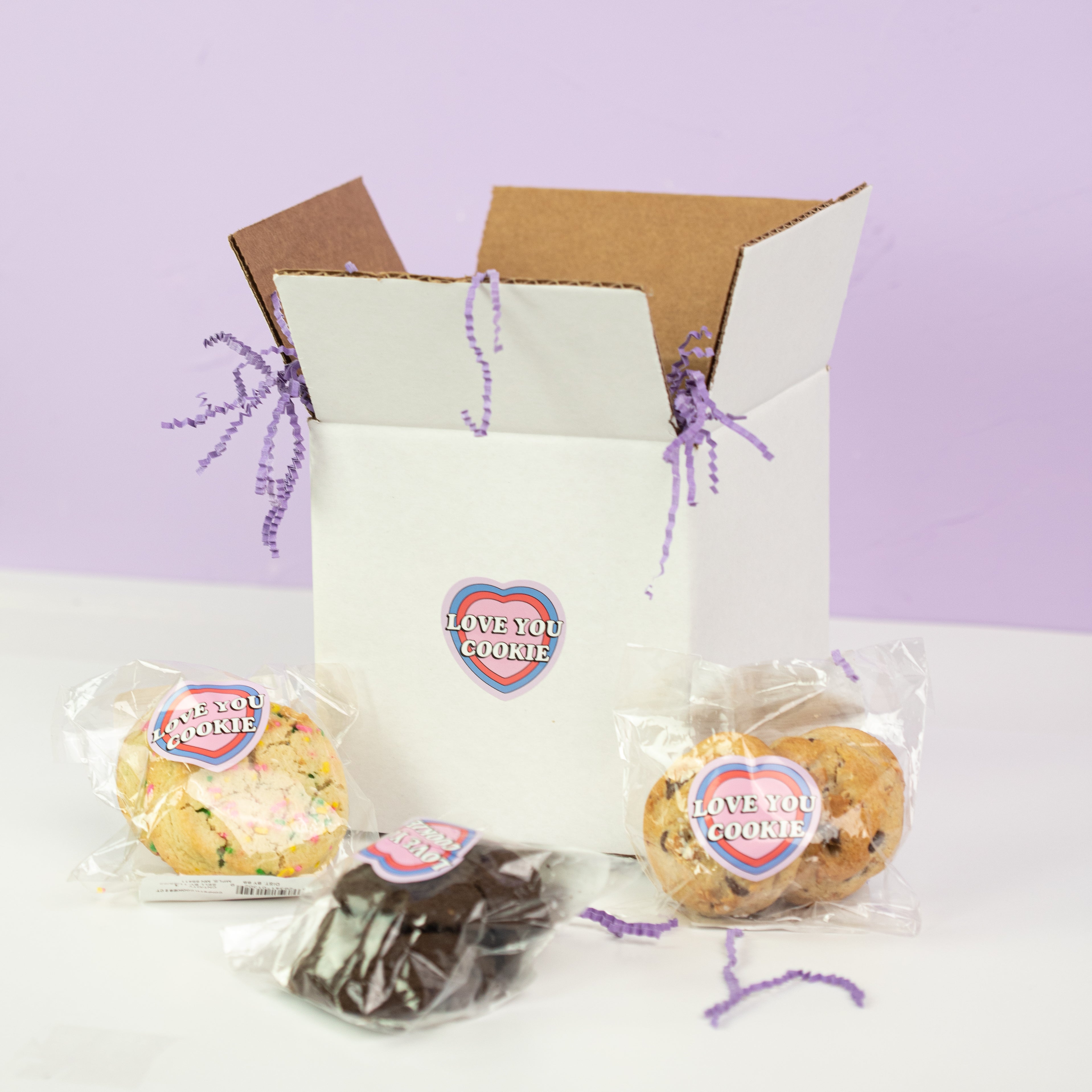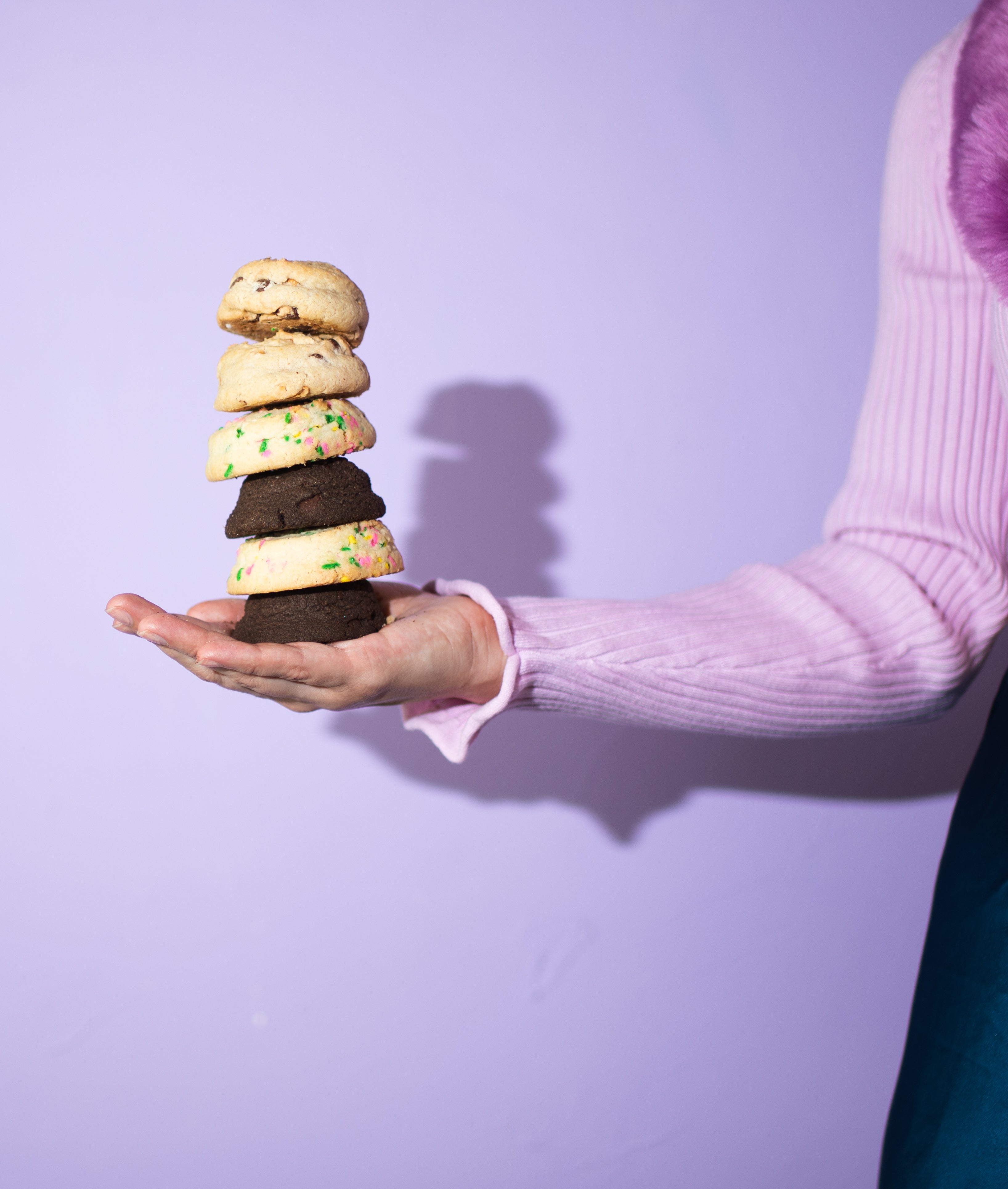 Try more than one of our cookie flavors with a mixed box of cookies! Choose a 6-pack box of our 2oz flavors (two of each flavor).
Cookie Flavors:
OG Chocolate Chip Cashew
Confetti Cake Cookie
Double Chocolate Peanut Butter
NATIONWIDE SHIPPING right to your doorstep!
1
Select a Flavor and Size
NationWide Shipping right to your doorstep!